On Being a Spiritual Nurturer
A two-year program of prayer and study
"We are not gathered in the Spiritual Nurturer class by the pursuit of any material goals; we are simply gathered for the sake of the Spirit in our lives. Through the various assignments, we open ourselves so that the Spirit can do its work in us." 

The current class will conclude in May 2014. The next class will not begin before September 2014. Dates and the location of residencies for the next class will be announced when they are known.
Please note: All information and materials currently available online regarding this program relate to the current class.  Information and materials will be updated for the next class, but are not yet available.
FEES AND SCHOLARSHIPS
The fee for the two-year program is $6,900. This covers your tuition and room and board for the 32 residential days. The fee also includes a $400 non-refundable payment that is due on acceptance into the program. The fee does not include the application fee ($45), books (up to $200), and your travel to and from the Franciscan Spiritual Center.
If you feel drawn to the program, please apply! We offer and celebrate their use by participants.  We can also work with you to arrange a payment plan that fits your situation. For other questions, .
Application first review, May 25, 2012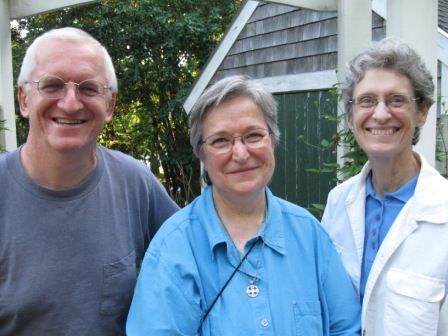 Core Teachers
Michael Green, Beckey Phipps, Patty Levering
If you have a personal question relating to the program, please contact one of the core teachers through the  page.
 
Dates of Residencies at the Franciscan Spiritual Center, PA
Year 1
Wed. Sept. 12 - Mon. Sept. 17, 2012
Thu. Nov. 8 - Sun. Nov. 11, 2012
Thu. Feb. 7 - Sun. Feb. 10, 2013
Wed. May 22 - Mon. May 27, 2013
Year 2
Wed. Sept. 11 - Mon. Sept. 16, 2013
Thu. Nov. 7 - Sun., Nov. 10, 2013
Thu. Feb. 6 - Sun. Feb. 9, 2014
Wed. May 21 - Mon. May 26, 2014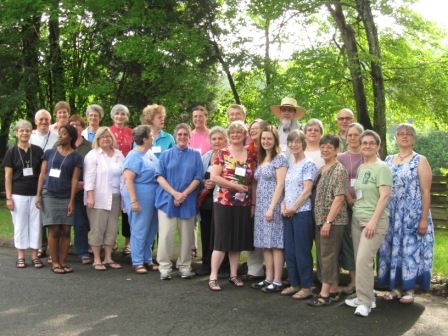 The Spiritual Nurturer class of 2009-2011. Is the next class your opportunity to deepen your relationship with God?